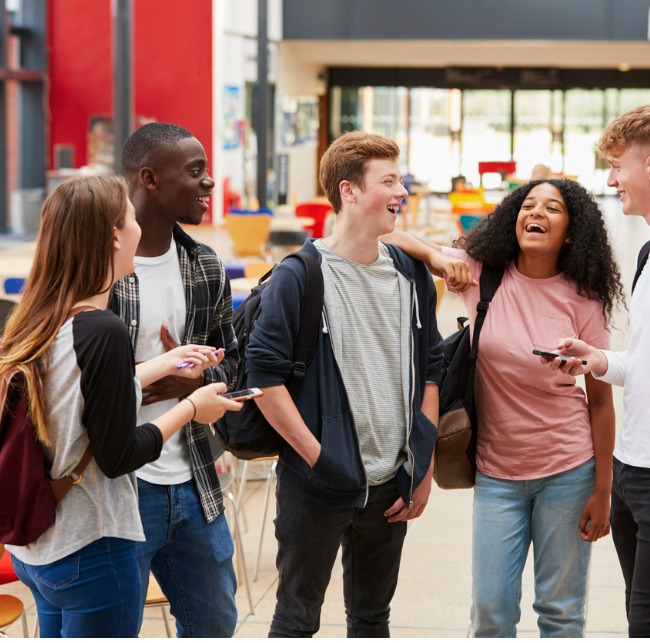 Study West
Want to study abroad? Study West is here to offer you unwavering support and guidance at every step of the way, from selecting the right university to completing your application. Our team of university consultants is fully equipped with the knowledge and expertise required to help you navigate a complex application process. They are trained by trusted university partners and will work with you to ensure that you are well-prepared and confident throughout the entire process.
No matter what level of higher education you aspire to study, Study West has a support team and services tailored to meet your unique needs. We offer free independent advice and support to international students applying to study in the UK and Switzerland. Our multilingual education experts are available through our online application portal in over 10 different countries. 
Book a free consultation to help you identify your dream university and provide you with valuable advice on how to complete your application form. 
---
Our Vision
Our vision is to empower students to broaden their horizons, explore new cultures and experiences, and achieve their academic and personal goals through innovative and customized study abroad programs.
Our Mission
Our mission at Study West is to provide a personalized and comprehensive international education experience for children. We strive to inspire and empower young minds by exposing them to new cultures, languages, and perspectives. Our dedicated team of experts works tirelessly to ensure a smooth transition for each child, making the process of studying abroad as stress-free and enriching as possible. We are committed to creating life-changing opportunities and fostering global citizens who are equipped to tackle the challenges of a rapidly changing.
Our Values
Quality: Ensuring that each student receives the highest quality education and support throughout their study abroad experience.
Empathy: Caring for each student as an individual, with compassion and understanding of their unique needs and goals.
Inclusivity: Encouraging students to embrace diversity and inclusivity, both abroad and at home.
Personalization: Providing tailored and customized support to each student based on their unique needs and interests.
Trust: Building strong relationships with students, families, schools, and universities based on trust, transparency, and accountability.
Expertise: Leveraging our team's expertise and experience to provide the best guidance and support for each student.
Growth: Fostering growth, both personal and academic, for each student through their study abroad experience.
---
Why choose Us?
Unlock the power to dominate the global education market with our exceptional team of professionals. Conventional approaches of the past no longer suffice in today's ever-evolving world. You deserve to conquer your dreams and soar to new levels of success. We're here to assist you every step of the way. Let us elevate you to greatness and help you realize your full potential.
Make your dreams of studying abroad a reality. With a proven track record of success, we have empowered thousands of students worldwide to achieve their academic goals. Our global network of partnerships and comprehensive market insights enables us to deliver personalized support to every student, no matter where they are from.
As your trusted educational consultant, we are committed to guiding you through every step of the journey, from the initial research and application process to your arrival and integration at your chosen university. Let us be your partner in this exciting endeavor.
Our Approach
At Study West, we believe in empowering students and institutions as they achieve their global ambitions. Our journey began in Bangladesh, with a mission to provide unparalleled support to universities, educational institutions, and businesses seeking to expand their reach beyond borders.
Since our inception, we have remained steadfast in our commitment to delivering tailored solutions, expert insights, and exceptional service to our clients. We prioritize people and partnerships, building lasting relationships that enable us to deliver the best outcomes.
As we continue to grow our global presence, we remain true to our founding principles. Our end-to-end approach and focus on client success have earned us a reputation as a trusted partner in the education and business sectors. With Study West by your side, you can confidently take your first steps into the international arena and achieve your goals. Together, we will shape the future of global education and business.
How to apply
01
You Apply
Let us get to know you better so we can guide you on the path to success. Through our user-friendly online application tool, you can easily provide us with relevant information. It only takes only 10 minutes to complete. Make the first step towards a brighter future!
02
We Connect
Once you've submitted your application, a dedicated admissions representative will reach out to you and guide you for seamless process completion. They will work closely with you, providing support and assistance every step of the way to guarantee your success.
03
You Get Ready
After successfully finishing your application and connecting with an admissions representative, you're all set to design your schedule. With their guidance, create a customized plan that aligns with your academic goals and fits your lifestyle.