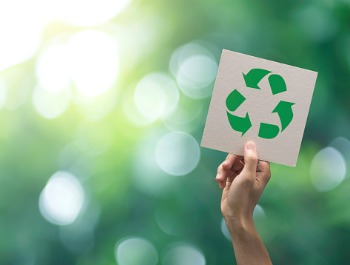 Why should we reduce the use of Plastics?
Feb 21 2023
Plastic is a ubiquitous material that is widely used in modern society due to its low cost, versatility, and durability. However, this convenience has come at a great cost to the environment, as plastic waste has become a significant problem. Our planet is drowning in plastic waste, and this issue is affecting the health of our oceans, wildlife, and potentially even human health.
The good news is that the awareness of the need to reduce plastic waste has increased in recent years, and there have been efforts by the government, industry, and consumers to take action. However, more needs to be done to tackle this issue. While recycling plastic is an important step towards reducing plastic waste, it is not enough to solve the problem.
There are many reasons why we should reduce our use of plastic. Plastic waste is a significant source of pollution that affects wildlife, waterways, and landfills. Recent studies have shown that there are over 8 million pieces of plastic entering the oceans each day, leading to the death of over 1 million seabirds each year. Moreover, plastic waste takes hundreds of years to decompose and often breaks down into microplastics that can enter the food chain and potentially harm human health. The presence of plastic waste in our oceans and waterways is a serious concern that requires urgent attention.
If we continue to use plastic at the current rate, there will be 12 billion tonnes of plastic waste in landfills and natural environments by 2050. This alarming projection is a wake-up call that we need to take action to reduce our reliance on single-use plastics such as bottles, packaging, straws, and coffee cups. Recycling plastic can help reduce pollution, but it's important to note that only 9% of plastic waste is currently being recycled. Therefore, we need to find ways to reduce our plastic waste before recycling even comes into play.
The government, industry, and consumers are all playing a role in addressing the plastic waste issue. The UK Plastics Pact, launched in April 2018, is a collaborative effort by the government, manufacturers, retailers, and local authorities to reduce plastic waste. The pact aims to move towards a circular economy, which keeps plastic in the economy and out of the environment. It also prioritizes reducing packaging waste, improving recycling infrastructure, and increasing the use of recycled plastic in new packaging.
The efforts made so far have produced positive results. The government has banned plastic straws, drink stirrers, and cotton buds from April 2020, and leading retailers are phasing out plastic cutlery and replacing non-recyclable materials with sustainable alternatives. Moreover, TerraCycle, an innovative waste reduction company, recycles over 97% of the waste they collect, providing a circular solution to repurpose waste.
Overall, reducing plastic waste is a collective responsibility that requires a concerted effort by governments, industry, and consumers. By taking small steps in our daily lives, such as using reusable bags, bottles, and containers, we can all contribute to reducing our reliance on single-use plastics and preserving the environment for future generations.