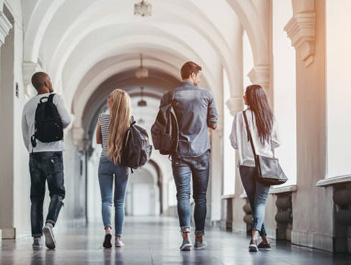 Why Study In The UK?
Feb 21 2023
The United Kingdom is a country that is home to some of the oldest and most prestigious universities and educational institutions in the world. The education system in the UK has a strong foundation and legacy, inspiring many other countries. Renowned universities in the UK include Oxford, Cambridge, London School of Economics, University of Edinburgh, and King's College London, among others. These universities have produced several successful alumni over the years.
As an international student, studying in the UK offers numerous benefits. Firstly, the universities in the UK have set the best educational standards around the world. The country's education system emphasizes practical and real-time learning with a hands-on approach, which is beneficial for any student and helps them to develop their creative and analytical skills. Four of the world's top 10 universities, including Oxford and Cambridge, are in the UK.
The UK is extremely popular with international students and for good reasons. The country is diverse and multicultural in nature, and its campuses expose students to different cultures, perspectives, and values from all over the world, thus helping them grow as a person beyond their degree. Additionally, the UK offers excellent job opportunities for students and graduates. Students can work up to 20 hours per week during term time and 10 hours when school is out, allowing them to gain experience, skills, knowledge, and earn money while still studying. The UK government has also announced a new post-study visa policy that allows international students graduating in the summer of 2021 to reside and work within the UK for another 2 years.
Studying in the UK also offers financial benefits for international students. A UG degree in the UK usually takes 3 years to complete, and even if a student opts for a PG qualification, it will last for an extra year, thus extending to 4 years – significantly less than degrees in other countries. There are also a number of scholarships available for students to make education more accessible.
Lastly, studying in the UK also provides the benefit of having a strong background in the English language, which is necessary to work in an MNC or study as an international student. The UK is the most popular and original English language speaking country.
In conclusion, studying in the UK offers numerous benefits, including educational excellence, a multicultural environment, excellent job opportunities, financial benefits, and English language proficiency.